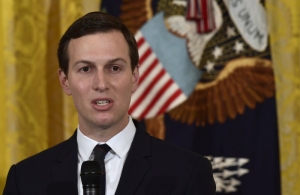 WASHINGTON (AP) — White House adviser Jared Kushner — who's President Donald Trump's son-in-law — has been granted a permanent security clearance.
That's according to a person with knowledge of the decision but wasn't authorized to speak publicly about the matter.
Kushner lost his access to the country's deepest secrets when White House chief of staff John Kelly downgraded Kushner's clearance due to questions that arose during Kushner's background briefing.
Kushner has been operating under a temporary security clearance for several months.
Kushner is married to Ivanka Trump, the president's oldest daughter.
AP