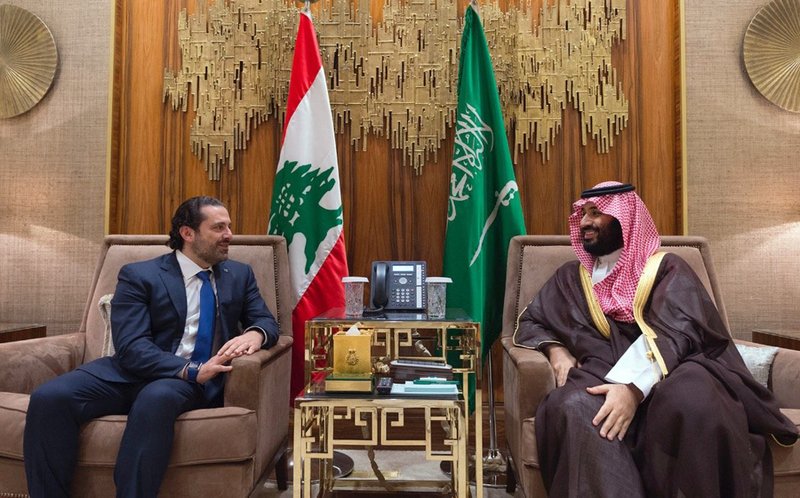 PARIS (AP) — The Latest on developments surrounding Lebanon's crisis with Saudi Arabia in the wake of Prime Minister Saad Hariri's resignation (all times local):
Lebanese TV stations have shown Prime Minister Saad Hariri arriving in France from Saudi Arabia amid political turmoil.
The stations showed Hariri walking out of his car outside his Paris home and moving straight into the building without speaking to journalists.
The prime minister was accompanied by his wife Lara al-Azm on Saturday, but none of his three children appeared in the footage.
Hariri announced his resignation Nov. 4 in a broadcast from Saudi Arabia throwing Lebanon into a serious political crisis. Lebanese President Michel Aoun refused to accept it, accusing the Saudis of holding him against his will.
___
Lebanon's Prime Minister Saad Hariri says his stay in Saudi Arabia has been to consult with officials there on the future of Lebanon and its relations with its Arab neighbors.
He dismissed as "rumors" reports about his alleged detention in the kingdom.
Hariri's tweet on Friday came hours before he was expected in France two weeks after his surprise resignation in Saudi Arabia.
The office of French President Emmanuel Macron said Hariri was expected in Paris' presidential palace by midday Saturday. Macron said Hariri will be received "with the honors due a prime minister," even though he has announced his resignation, since Lebanon hasn't yet recognized it.
AP